Best Wines of 2006


Best Spirits of 2005



Toronto Restaurants



Epicurean Links


Homepage



Advertrade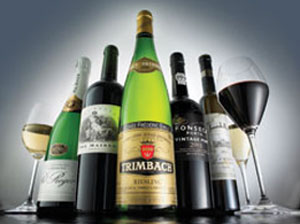 This selection of bottled superstars for 2005 have been selected out of the more than 8,000 wines we reviewed during the course of the year.

They are not necessarily the highest-scoring 50. Numeric rating of quality did play an important part, of course, but we also considered price, availability, newsworthiness and an ineffable sense of excitement and breakthrough.

The list also reflects diversity:
We limited each brand to only one representative bottling, and made a concerted effort to include a wide range of styles—you'll find sparkling, dessert and fortified wines in addition to red and white still wines.

If readers regard this list as a shopping guide, we caution them to dial down their expectations: Because these wines were reviewed over the course of the past year, some of these wines' vintages may have changed. For others, prices may vary from the ones cited here due to scarcity.

But the list is certainly, and specifically, valuable as a guide to top producers, regions and wine styles— a reliable signpost for discoveries of your own.
Disclaimer: This website is intended for visitors 21 years of age and older.
If you are not of legal drinking age, please exit this section by clicking here.
1-10 | 11-20 | 21-30 | 31-40 | 41-50
---
Revised: 01/10/06.
Webpage layout, design, background and revisions - ©2004-06, Doorways To Cyberspace Ltd.
webmaster@thefiftybest.com
Photos, Text - Copyright ©2005, Wine Enthusiast. All Rights Reserved.
URL: http://www.thefiftybest.com/index.htm